Spring is that magical time when nature shakes off the winter chill and comes alive with color. As the days grow longer and the weather warms up, there's an undeniable allure to venture out and explore.
After months of hibernation, people crave the chance to witness nature's stunning transformation and embrace the joy of new beginnings by flight booking. Spring symbolizes a fresh start, and what better way to celebrate it than by exploring new destinations?
Finding a flight deal that doesn't break the bank opens up a world of possibilities. With the money you save on transportation, you can indulge in unique experiences, savor delicious local cuisine, and even extend your stay.
Get ready to immerse yourself in the charm of these affordable getaways, and let the thrill of adventure guide your springtime travels!
Experience Spring in Style with These Affordable Flight Deals
Get ready to welcome spring's vibrant colors and blossoming beauty with open arms! It's the perfect time to embark on a memorable journey, and what better way to experience the season than with affordable flight deals that allow you to explore in style? Here are some places that should be in your travel bucket this season.
Destinations to Explore:
Miami, Florida
Toronto, Ontario
Las Vegas, Nevada
Cabo San Lucas, Mexico
San Jose, Costa Rica
1. Miami, Florida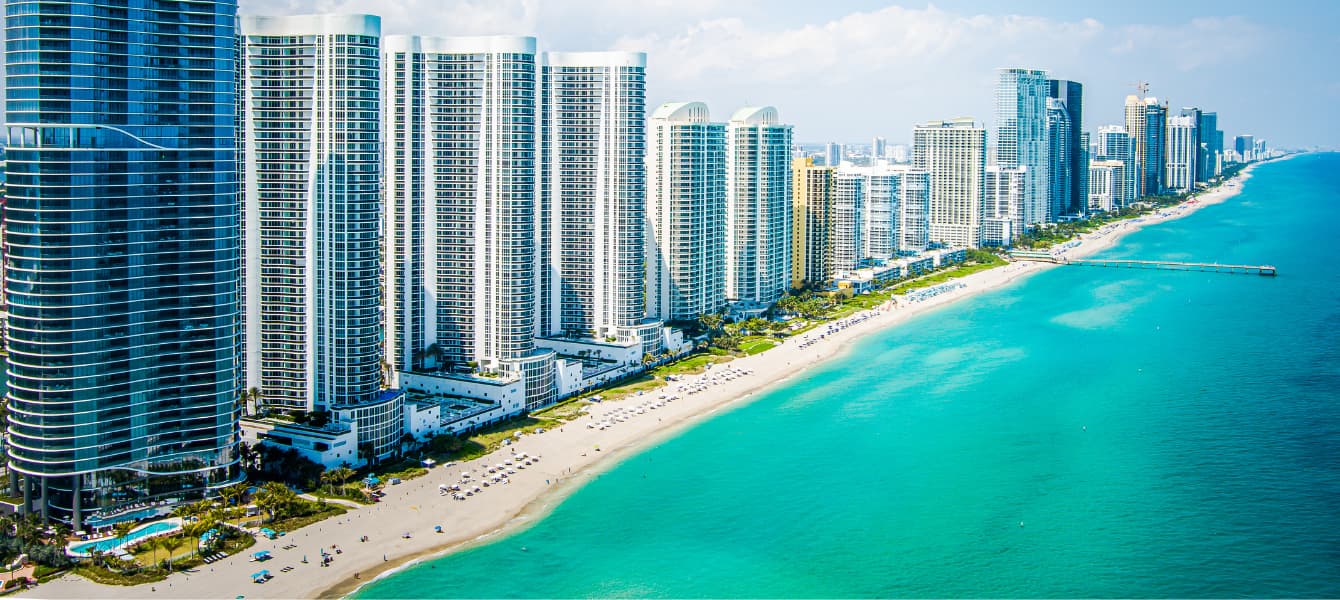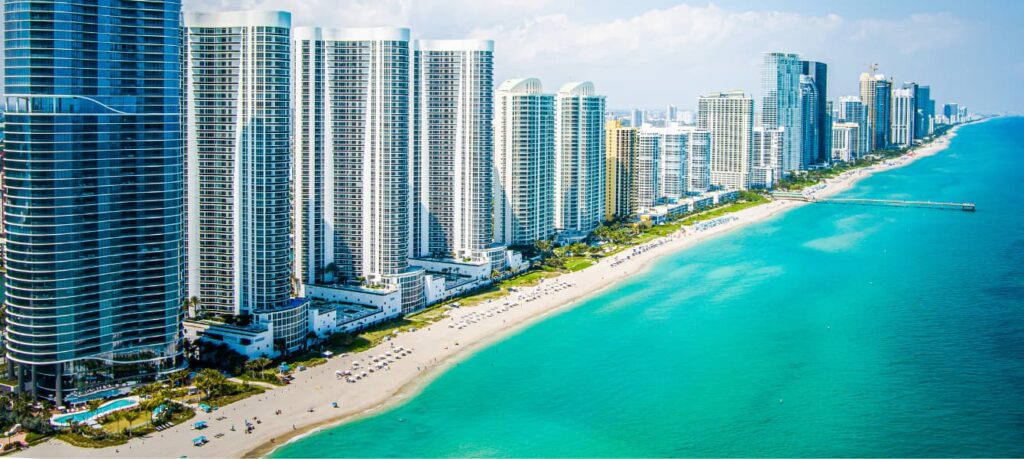 Spring is the perfect time to experience the vibrant soul of Miami in all its glory. Spring in Florida offers a delightful respite from the chilly winter weather. As the days grow longer and the temperatures rise, Miami becomes a haven of warmth and sunshine.
But Miami is so much more than just a beach destination. One of the highlights of spring in Miami is the world-renowned Miami Open, an electrifying tennis tournament that attracts the biggest names in the sport. Watching the world's best tennis players battle it out on the court is an adrenaline-pumping experience you don't want to miss.
And if you're a fan of music, mark your calendar for the Ultra Music Festival that sets the city on fire with pulsating beats and unforgettable performances.
Places to Explore
South Beach
Miami Beach
Art Deco Historic District
Wynwood Walls
Little Havana
2. Toronto, Ontario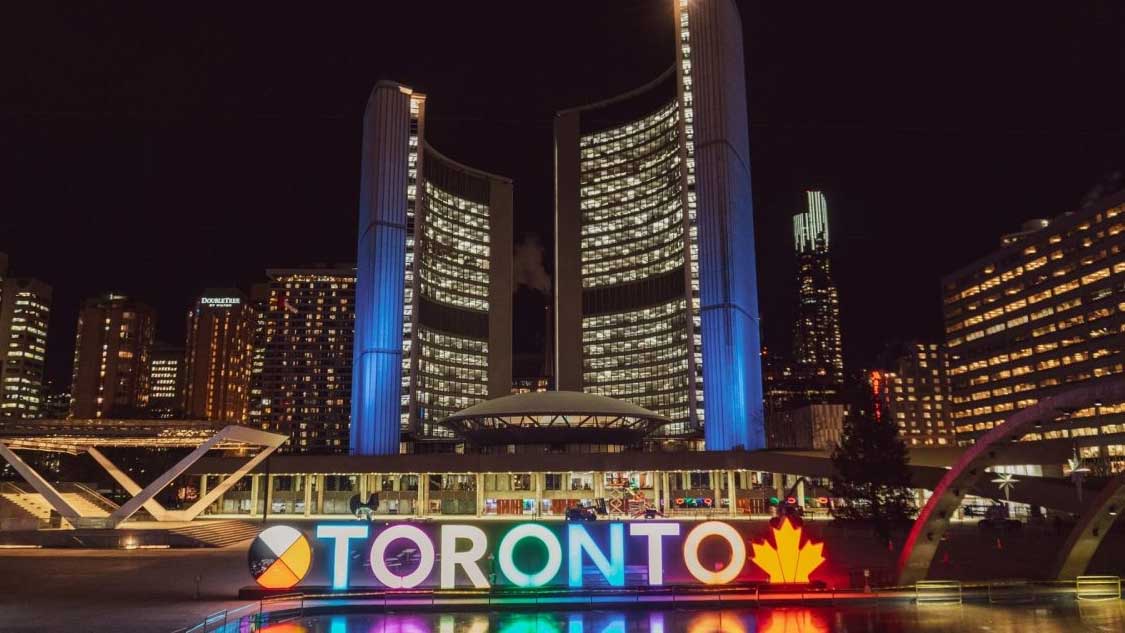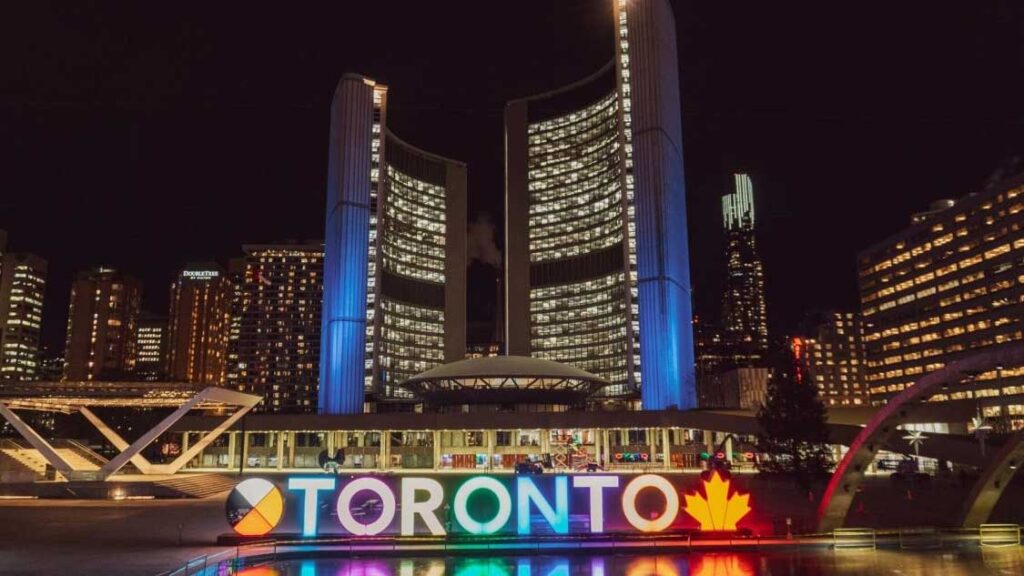 Spring in Toronto is like a breath of fresh air after the long winter. As the city comes alive with the season's vibrant spirit, you'll find yourself immersed in a world of captivating experiences.
The mesmerizing hues of pink and white create a dreamy atmosphere where every step feels like a magical journey. Grab your camera, make a flight booking, and capture this breathtaking sight, or find a peaceful spot to relax and soak in the serenity.
You can explore the vibrant streets of Kensington Market, where you can feast your way through international cuisines, browse through quirky boutiques, and enjoy live music performances.
If you're feeling adventurous, test your bravery by stepping out onto the EdgeWalk, where you can walk along the tower's edge and feel the exhilaration of being suspended above the city. The city's fusion of natural beauty, cultural diversity, and exciting attractions will leave you with memories that will last a lifetime.
Places to Explore
CN Tower
Royal Ontario Museum
Ripley's Aquarium of Canada
Toronto Islands
Distillery District
3. Las Vegas, Nevada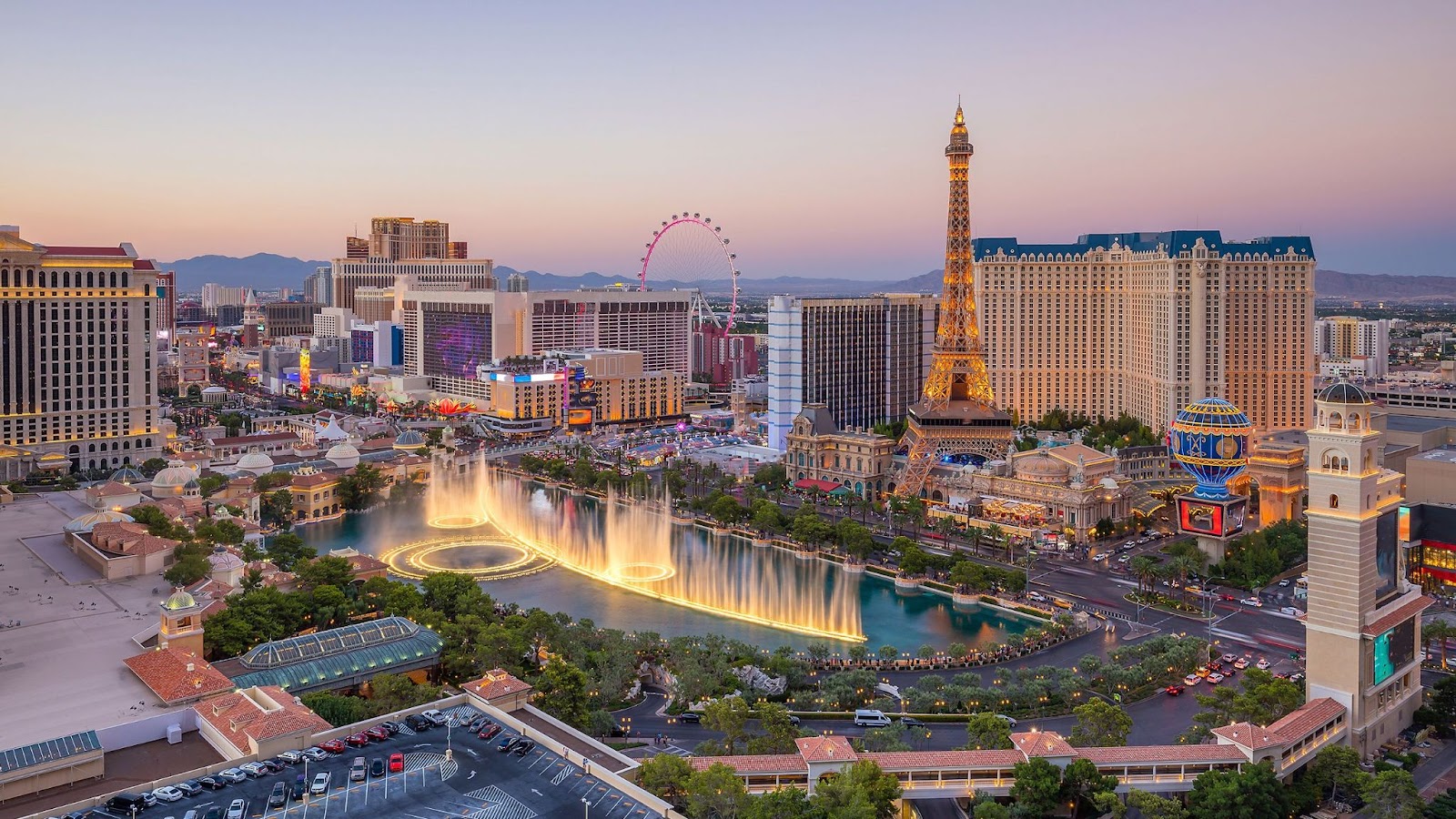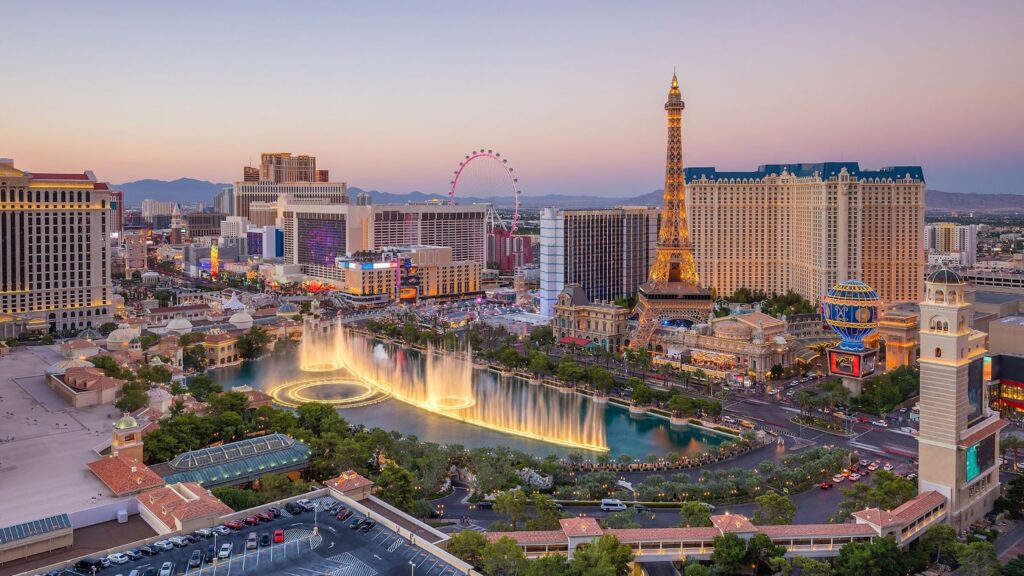 If you're looking for a destination that guarantees an unforgettable experience, Las Vegas deserves a prime spot on your travel bucket list. When spring arrives in Las Vegas, the desert oasis comes alive with energy and excitement. The weather is warm, with plenty of sunshine to enhance your adventures. The city never sleeps, and the options for entertainment are endless, ensuring that there's always something to suit your interests.
It's the perfect time to explore the famous Las Vegas Strip, a vibrant stretch of larger-than-life resorts, dazzling lights, and endless entertainment options. One of the highlights of visiting Las Vegas in spring is the opportunity to enjoy outdoor activities without the scorching summer heat.
From thrilling helicopter rides over the Grand Canyon to scenic hikes in nearby Red Rock Canyon, the natural wonders surrounding the city offer breathtaking experiences that will leave you in awe.
Places to Explore
The Strip
Bellagio Hotel and Casino
Caesars Palace
The Venetian Resort
Fremont Street Experience
4. Cabo San Lucas, Mexico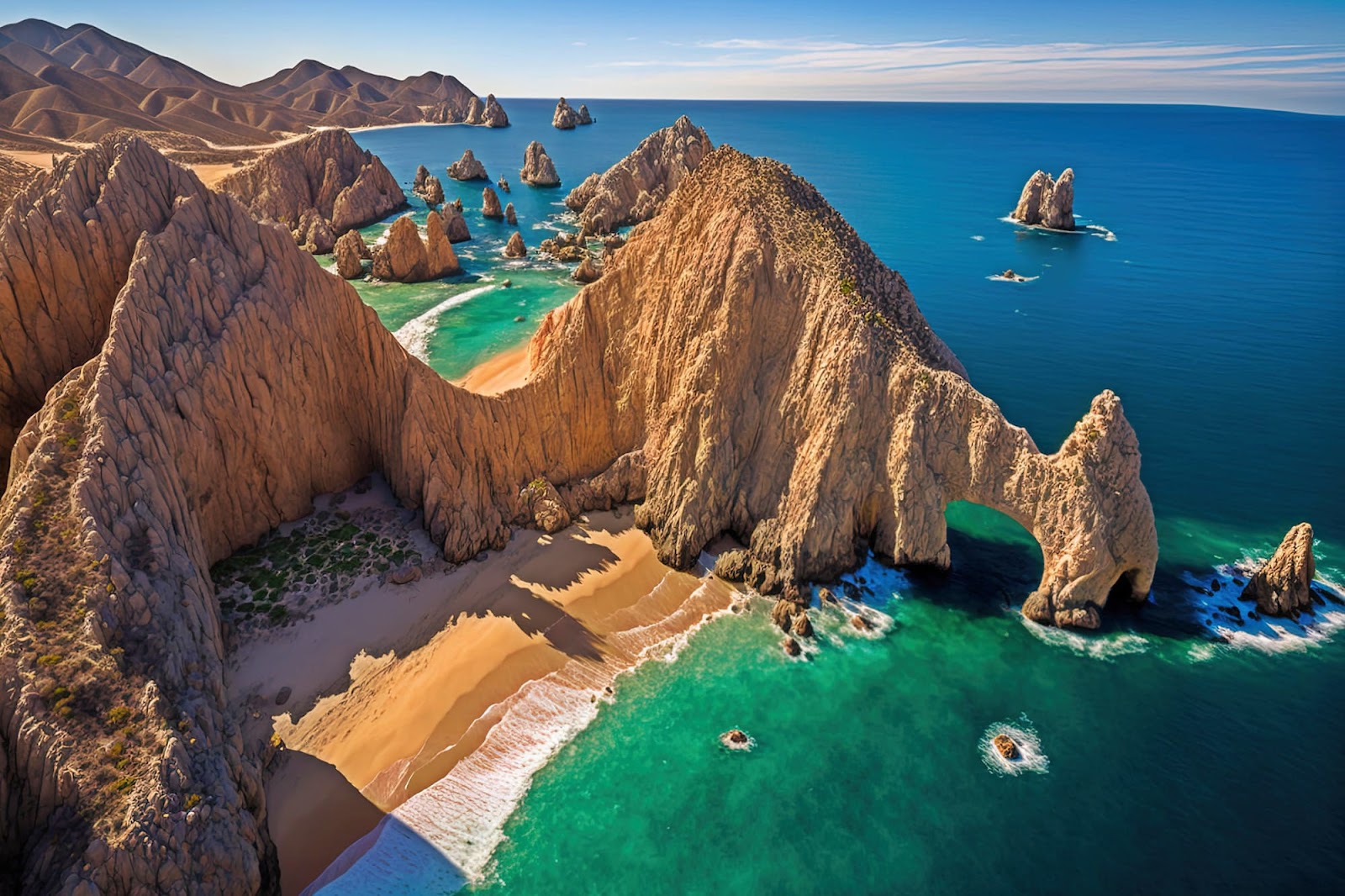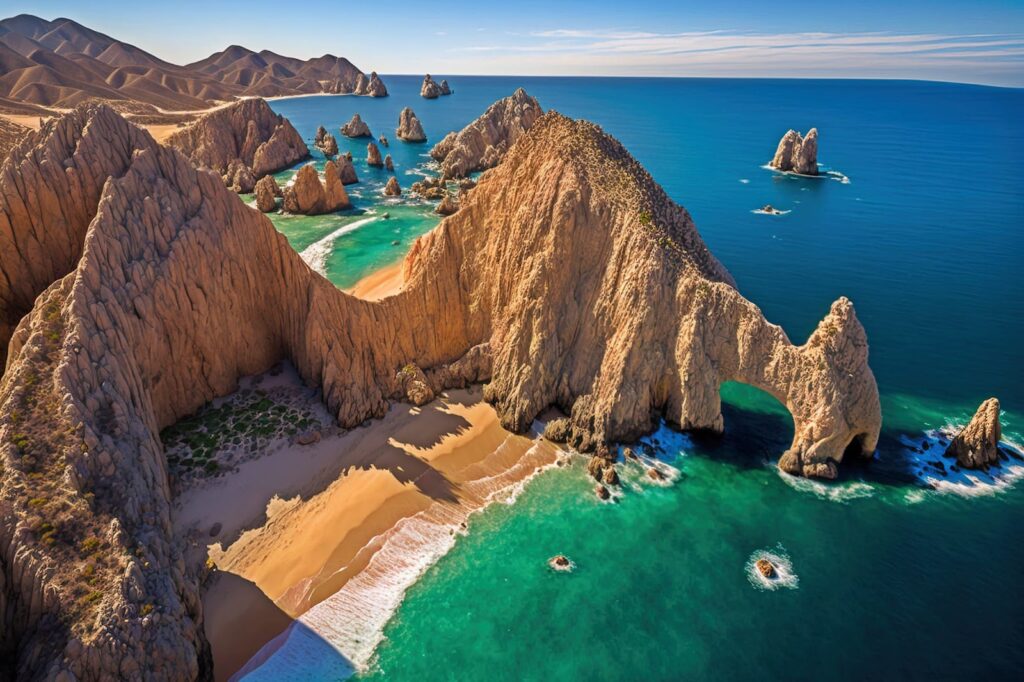 Cabo San Lucas is renowned for its stunning beaches and crystal-clear turquoise waters. It's a gateway to adventure, where you can dive into exhilarating water sports and explore the wonders of the sea.
The stunning marine life and underwater landscapes will leave you in awe of the natural wonders beneath the surface. Take a boat tour to witness the dramatic beauty of El Arco up close, and don't forget to keep an eye out for playful sea lions inhabiting the nearby Lover's Beach.
The idyllic beaches, thrilling water sports, and rich Mexican heritage make it a destination that promises an unforgettable experience. You should not miss the beauty of Cabo San Lucas; it's time to save your seats with flight booking.
Places to Explore
El Arco de Cabo San Lucas (The Arch)
Lover's Beach (Playa del Amor)
Medano Beach (Playa el Médano)
Land's End (Finisterra)
Chileno Beach (Playa Chileno)
5. San Jose, Costa Rica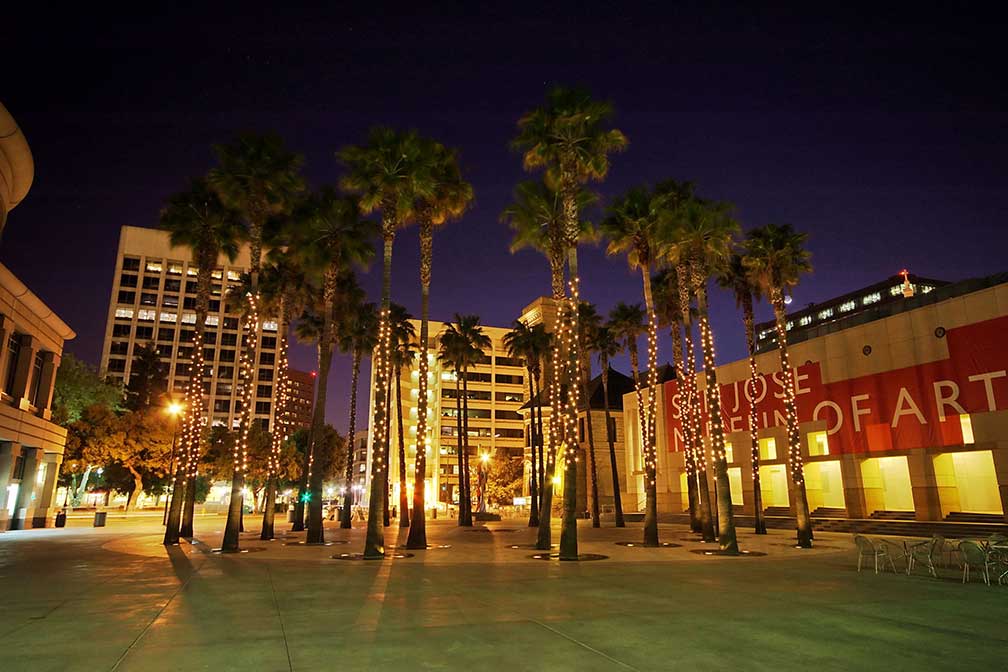 As spring unfolds in this captivating city, it becomes a hub of excitement and exploration. The city's vibrant markets, like Mercado Central, are a treasure trove of local goods, exotic fruits, and traditional crafts. Engage with friendly vendors, sample delicious street food, and embrace the hustle and bustle of daily life.
The landscapes come alive in spring with vibrant colors as flowers bloom and wildlife thrives. Costa Rica is a playground for outdoor enthusiasts, and San Jose is the perfect starting point. Spring in San Jose also brings opportunities for ecotourism and sustainable exploration.
Costa Rica is a global leader in conservation efforts, and San Jose offers a range of eco-friendly activities.
Places to Explore
National Theatre of Costa Rica
Metropolitan Cathedral
Costa Rican Art Museum
Morazan Park
National Center of Art and Culture
Wrapping Up
Spring is a season of renewal and rejuvenation, and what better way to embrace its spirit than by embarking on an adventure? Opting for cheap flight bookings allows you to make your travel dreams a reality without breaking the bank.
Whether you're a budget-conscious traveler, an avid explorer, or simply seeking a change of scenery, these destinations offer rich experiences that will leave you with memories to cherish.

Let's get started with frequently asked questions.
Frequently Asked Questions (FAQs)
Q: Is spring a good time to travel by flight booking?
Ans: Spring is a good time to travel if you don't want to get into the crowd. Usually, there is less crowd on beaches or at tourist attractions in spring.
Q: Where do most people love to go on their spring break?
Ans: Whenever spring break arrives, people love to explore Florida. Due to the culture, tourist attractions, and more, people love spending time in Florida.
Q: Will I find cheap flights in spring?
Ans: In spring, the chances are that you will find cheap flights because of fewer crowds in different places. People usually like to travel in the summer or autumn.