The high-end fashion company, Gucci, is renowned for its luxury products and eye-catching designs, but many people are left wondering why they come with a hefty price tag.
The truth is that there are many factors that play into why Gucci and other designer brands are so expensive. From the cost of materials and skilled craftsmanship to the brand's long-standing reputation, let's take a closer look at what makes Gucci so costly.
Materials Used in Gucci Products
Gucci uses only the utmost quality materials for its products. Leather, silk, wool, and precious metals are used to create luxurious pieces of clothing and accessories.
To ensure the highest standard of quality is met, only carefully selected suppliers to provide these raw materials to the company. Furthermore, certain luxurious elements such as exotic skins like python and crocodile leather add an extra layer of exclusivity to Gucci items – which further drives up their cost.
Skilled Craftsmanship
What sets Gucci apart from other fashion companies is the superior craftsmanship that goes into every product. All of its items are handmade by highly skilled artisans who have been trained to produce impeccable workmanship.
These artisans must undergo a rigorous training before they can start producing goods at the company's factories; this means that there is a higher level of expertise involved in creating each item compared to mass production techniques used by other fashion labels.
Furthermore, it takes much longer for one item to be completed due to the attention paid to detail during its production process which also has an impact on cost.
Brand Reputation
Another factor that contributes significantly to making Gucci so expensive is its brand reputation. The house Gucci has been around since 1921 and has become one of the most recognizable names in luxury fashion today.
Since its inception, it has established itself as one of the leading players in this sector offering exclusive pieces with superior quality materials and craftsmanship that can't be found anywhere else. This exclusive position helps make their items more sought-after – driving up prices even further as demand increases over time.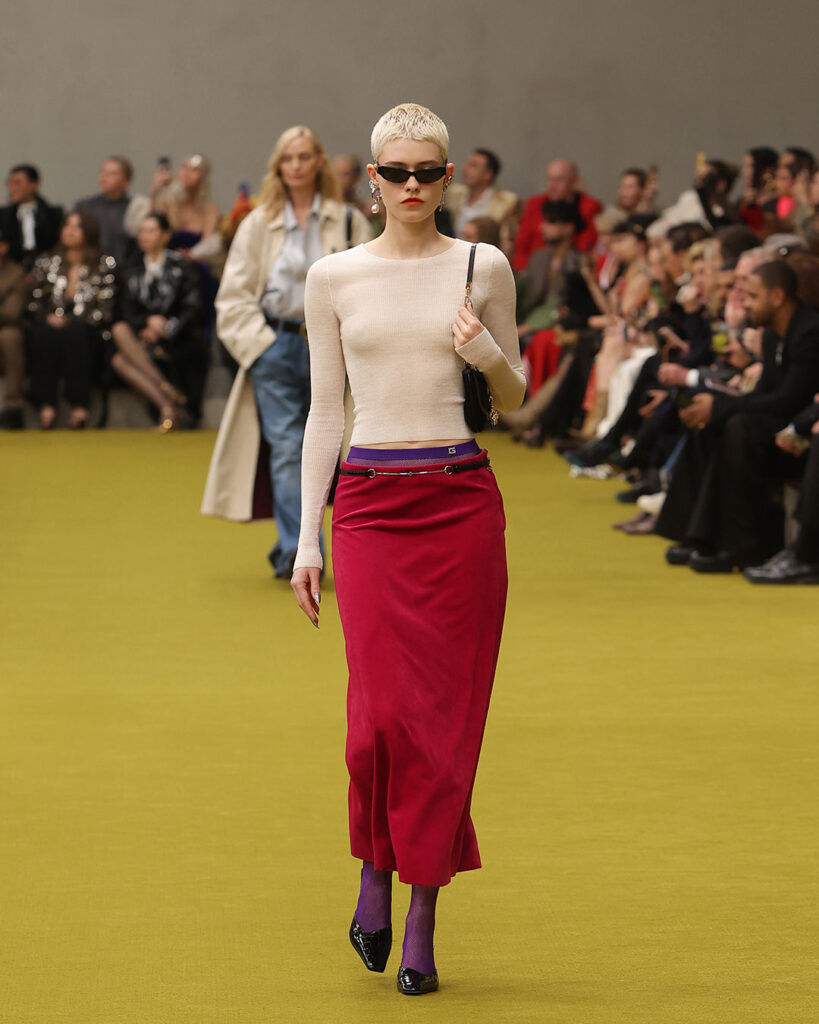 Who owns the Gucci brand?
Gucci is one of the world's most well-known luxury fashion brands. Founded in 1921 by Guccio Gucci, the company has established itself as a leader in high-end clothing, accessories, and fragrances.
Today, it is owned by French multinational conglomerate Kering Group – which also owns several other luxury labels such as Yves Saint Laurent, Balenciaga, and Alexander McQueen.
Since being acquired by Kering Group in 1999, Gucci has seen tremendous growth making it one of the most successful designer companies on the market today.
The brand has been able to maintain its standing through continued innovation and investment into quality materials and craftsmanship; this ensures that its products remain desirable for loyal customers all over the world.
In addition to this, they have also invested heavily in marketing campaigns with A-list celebrities like Jennifer Lopez and Harry Styles helping them stay ahead of competitors in terms of visibility.
Conclusion
When it comes down to it, there are many factors that contribute to why Gucci products come with such high price tags from top-quality materials to skilled craftsmanship and a long-standing brand reputation. While these factors make owning a piece from this luxury label unattainable for some people, those who can afford it will no doubt enjoy owning something truly unique and special from a timeless fashion house like this one!