In a world where environmental consciousness is becoming increasingly important, Caseco Inc. stands out as a leading brand that combines sustainability and style in its innovative phone cases and accessories. With a commitment to reducing plastic waste and a focus on eco-friendly materials, Caseco's Phone Cases are the ideal choice for environmentally-conscious consumers.
Introducing Caseco Inc. Eco-Friendly Phone Cases
Embrace sustainability with Caseco Inc. phone cases 100% cruelty-free & eco-friendly! These exceptional cases are not only kind to animals but also to our planet. They are meticulously crafted without lead, cadmium, BPA, or phthalates, ensuring safety for the environment and us!
Worry no more about accidental drops or scratches Caseco phone cases are designed to keep your device intact. They boast a military-grade construction with a remarkable 10 & 6-foot drop rating. Feel confident and protected wherever you go!
But that's not all! The true beauty of Caseco lies in its commitment to minimalism. Your case will arrive in eco-friendly, paper-based packaging with minimal waste and maximum impact! And to top it off, they offer a 30-day money-back guarantee, ensuring your satisfaction.
Discover various models and colors, meticulously designed for iPhone, Samsung, and Google Pixel devices. Choose Caseco Inc. for a greener, safer, and more stylish phone case experience!
Key Features:
Made With Recyclable Materials
Fully recyclable & BPA-free
100% Cruelty-Free & shipped from North America
Family and Child Safe
2mm Raised Lip & Camera Rings for all-around protection
Anti-Slip Grip Texture
10ft/6ft Drop Tested
Shock Absorbing Qualities
Comes packaged in a zero-waste, plastic-free packaging
30-day money-back guarantee
Free Shipping on all orders over $50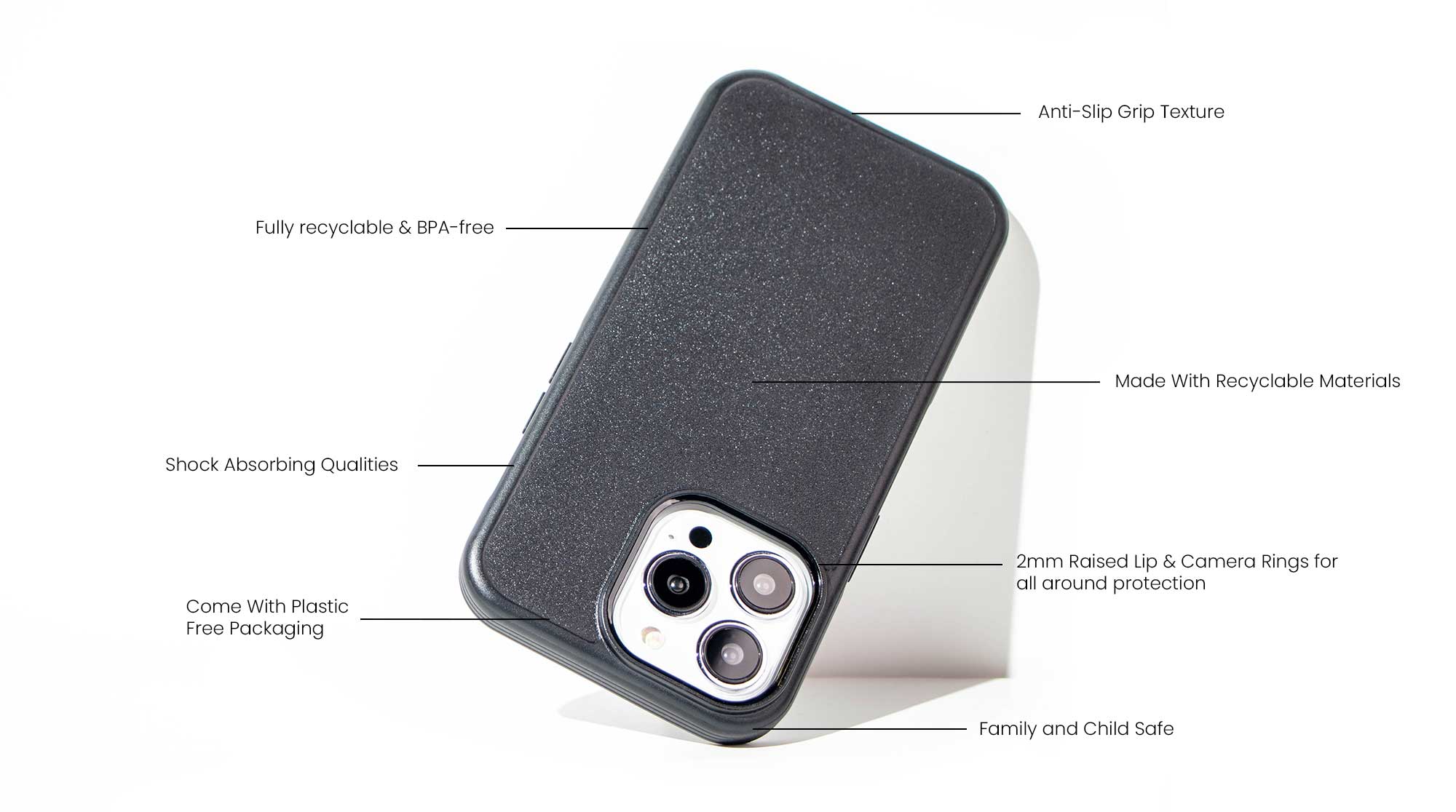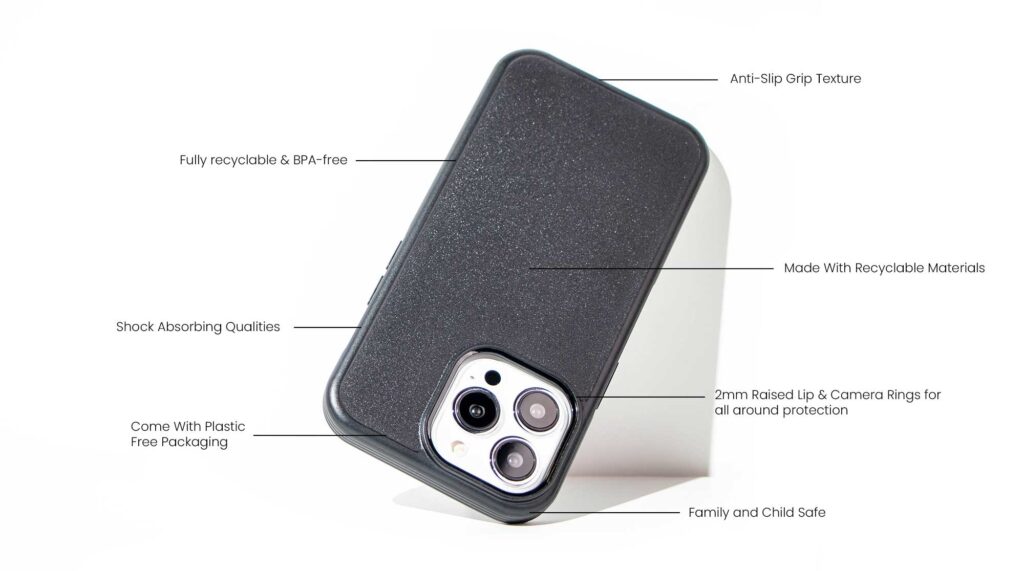 Caseco's Commitment To Sustainability:
They have established themselves as a trusted Canadian brand in the market for eco-friendly phone cases and accessories. With their commitment to sustainability, Caseco's products make a positive impact on the environment while providing customers with stylish and functional solutions for their devices. By choosing Caseco's Phone Cases and Accessories, consumers can feel confident that they are supporting a brand that values both style and sustainability.
"Sustainability meets style" emphasizes the CEO of Caseco Inc, Jay Rahman. "Our aim is to deliver products that combine protection and fashion seamlessly." Our cases, crafted from eco-friendly materials, shield your device while curbing plastic waste and ensuring a stylish experience.
Partnership with Environmental Initiatives:
Caseco Inc. stands as a leader in sustainability, going the extra mile to forge partnerships with environmental initiatives. Our commitment extends beyond crafting eco-friendly products. With every purchase of a Caseco Inc. product, a generous portion of the proceeds is dedicated to supporting diverse environmental causes.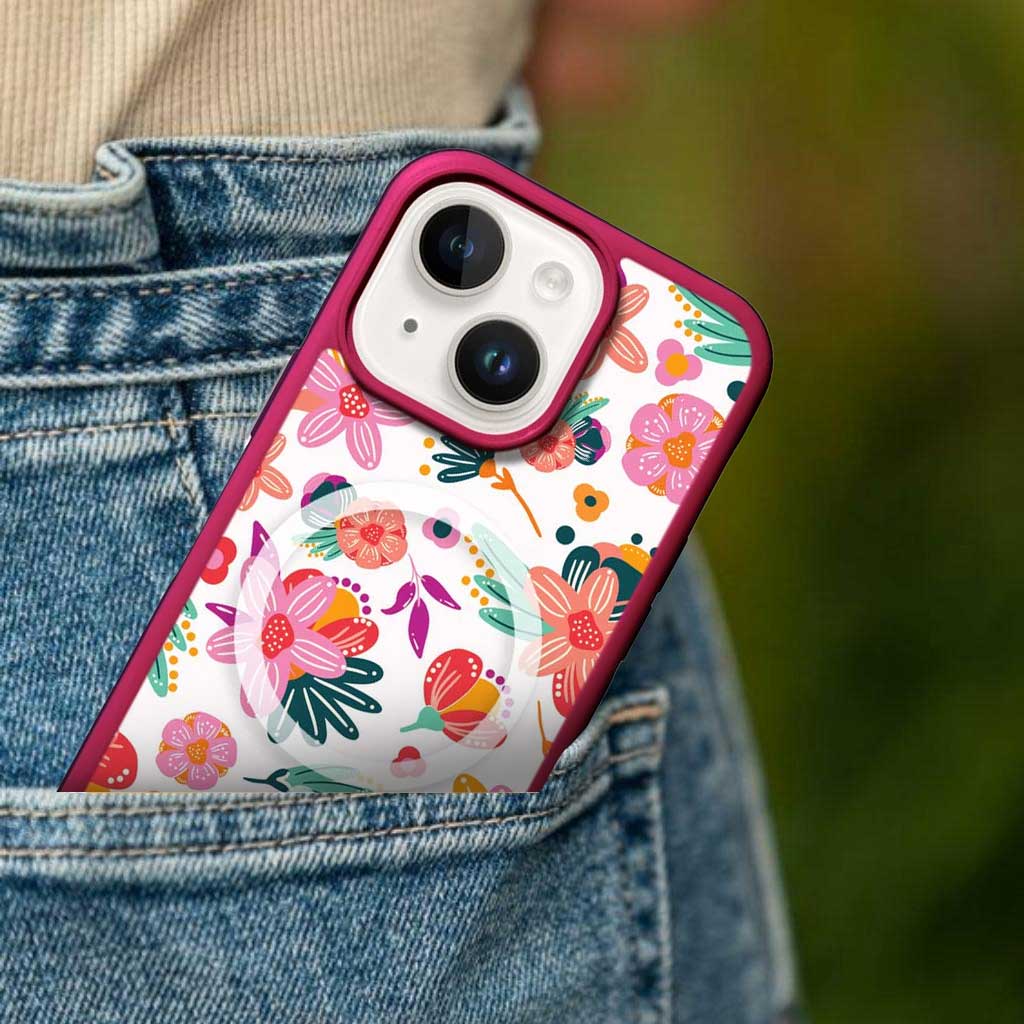 Customer Reviews and Satisfaction:
Caseco Inc.'s iPhone 14 Pro Max case has garnered exceptional praise from customers who have experienced its remarkable quality, durability, and style. The overwhelmingly positive feedback showcases how the case effectively safeguards their iPhones while aligning with their sustainability values. Notably, Caseco Inc. has established a reputation for outstanding customer service, ensuring a delightful purchasing journey for every customer.
"I recently purchased the Caseco Inc. iPhone 14 Pro Max case, and I couldn't be happier with my choice. The case not only offers exceptional protection for my iPhone, but it also aligns perfectly with my eco-friendly values. The quality and durability of the case are outstanding, and it truly delivers on its promise. I highly recommend Caseco Inc. to anyone looking for a top-notch phone case that not only protects their device but also contributes to a greener future." – Sarah G.
Caseco's Sustainable Practices: What Are They Measuring?
They take responsibility for our carbon footprint by measuring our impact and publicly sharing our results.
Materials
They prioritize natural materials that help lower carbon emissions whenever possible, reducing their environmental impact.
Manufacturing
While manufacturing requires energy, they strive for efficiency and share their values to minimize their carbon footprint and environmental impact.
Packaging:
To further support their environmental commitment, their products are thoughtfully packaged in North America, utilizing minimal, paper-based, and soy ink-based packaging. Caseco Inc. actively contributes to creating a safer, healthier, and more sustainable world for everyone by making these eco-conscious choices.
Transportation
From factory to distribution center to customers across the U.S., they aim to make each step of a product's journey as eco-conscious as possible, including options for refunds and exchanges. Every part of the process leaves a mark, and they strive to make it positive.
Product Use
With CasECO, longevity is guaranteed. Their durable and eco-friendly products are vital in minimizing your carbon footprint while maximizing their lifespan.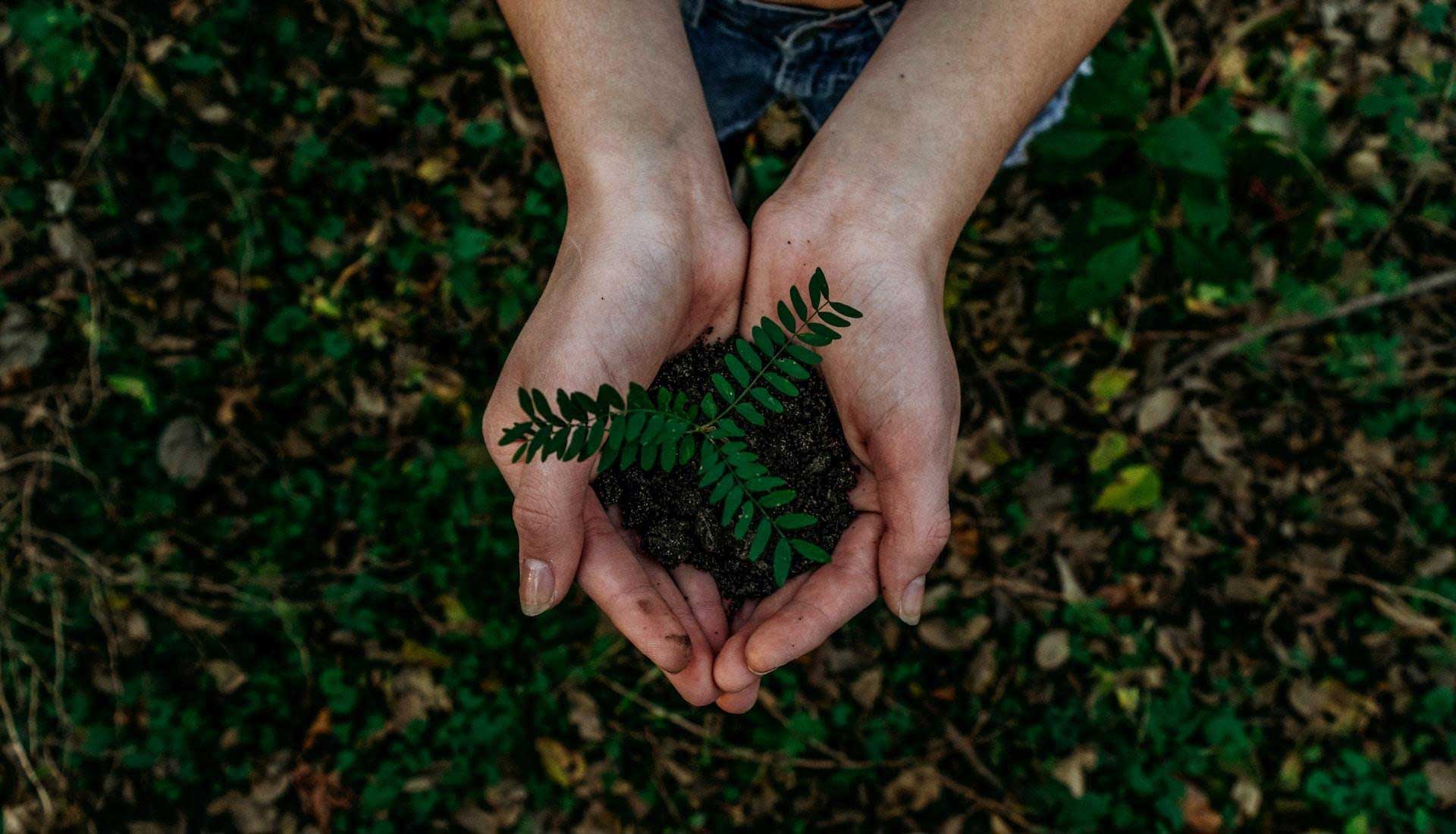 A Glimpse of Caseco's Inc's Types Of Cases: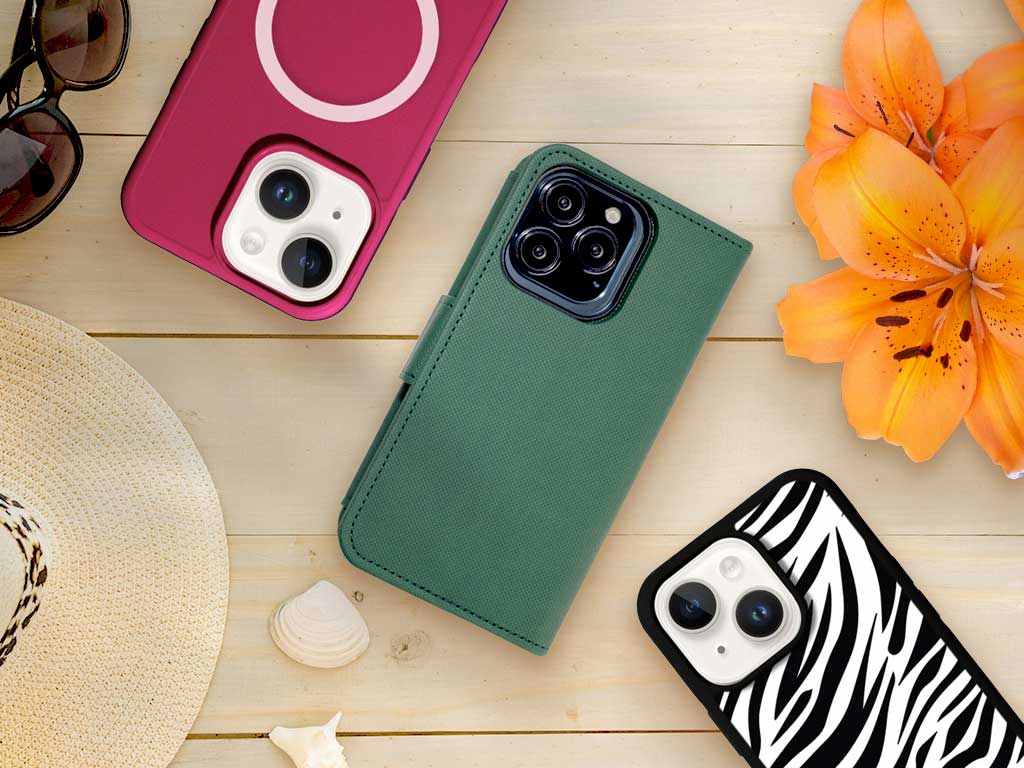 Vegan Leather Wallet Cases:
Caseco Inc. offers a versatile selection of vegan leather wallet cases that provide a stylish all-in-one solution for people on the move. These wallets eliminate the need for separate accessories, as they conveniently hold your phone, cash, and cards. With EMF & RFID technology, they ensure card security. Ranging from 6-8 card slots to clever cash compartments, Caseco Inc. offers a wide range of options to suit your needs.
Antimicrobial Clear Cases:
Experience simplicity and style with Caseco Inc.'s collection of clear phone cases. Designed to showcase your phone's own unique design, these cases are compatible with MagSafe and Wireless charging. With raised edges, they provide reliable protection for your device. What's more, they come with antimicrobial and anti-yellowing coatings, ensuring your phone stays germ-free and maintains a pristine appearance.
Fremont Grip Artist Design Cases:
These cases are thoughtfully designed to provide both style and a secure grip for your phone. Featuring unique artist-inspired designs, they add a touch of creativity to your device. The Fremont Grip Artist Design Cases are not only visually appealing but also offer enhanced protection with their durable construction. From florals to pastels, with these cases, you can showcase your personal style while ensuring your phone stays safe and secure.
Rugged Armor Grip Cases:
These cases are built tough to withstand the toughest of challenges. With a rugged design and reinforced corners, they provide maximum impact resistance. The Armor Grip Cases also feature a textured grip, ensuring a secure hold in your hand. Moreover, they come equipped with a built-in kickstand, allowing for convenient hands-free viewing of your favorite content. With the Rugged Armor Grip Cases, you can confidently take on any adventure while keeping your phone safe and enjoying the convenience of a kickstand.
Caseco's Accessories: What's More?
Caseco Inc. goes above and beyond phone cases, providing a wide range of accessories to fulfill all your needs. Explore their selection of Wireless Charging Pads, Wall Chargers, UV sterilizers & Chargers, Charging Cables, Screen Protectors, and MagSafe Chargers. With Caseco, you can conveniently find everything you require to enhance your device and elevate your charging experience, all in one place.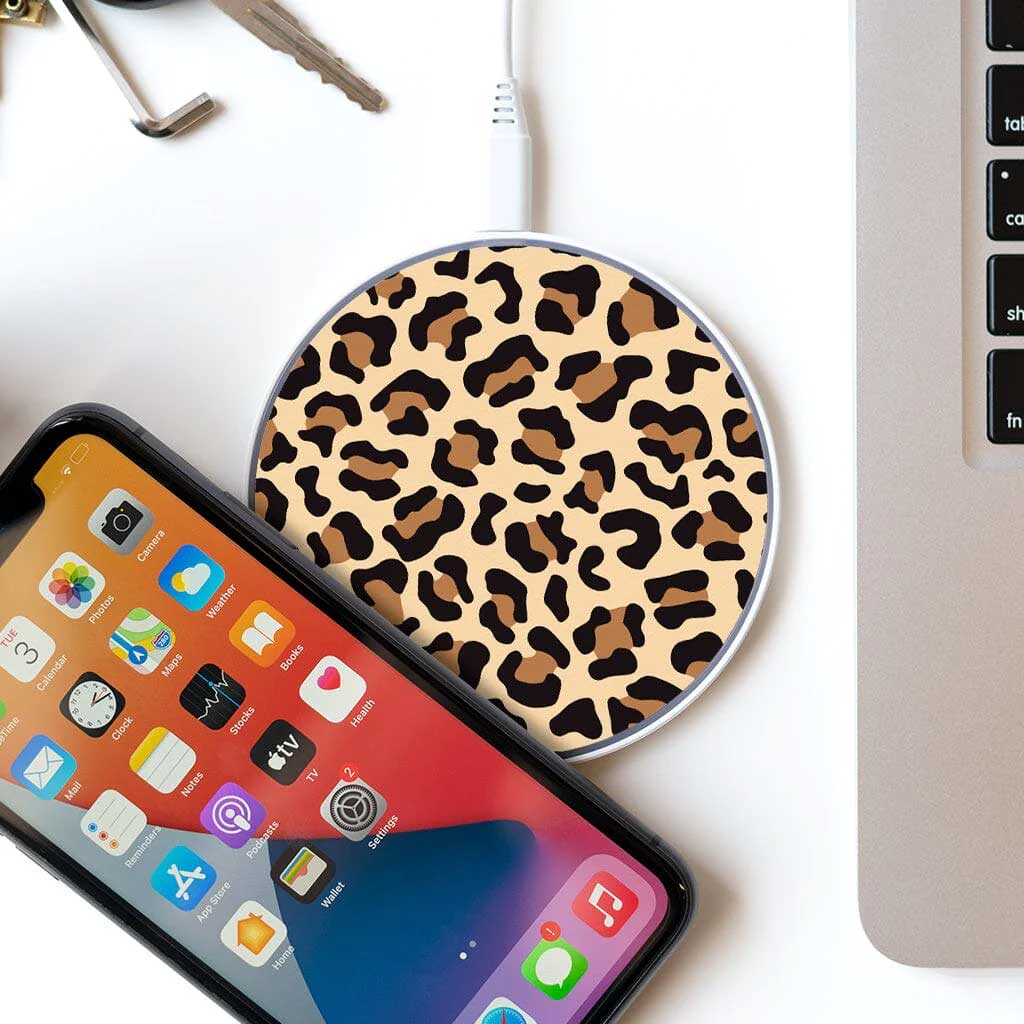 Can You Charge Your Phone While Putting Their Case On?
Absolutely! Experience seamless wireless charging with Caseco's protective and stylish cases. Designed with compatibility in mind, this case is compatible with MagSafe Wireless Chargers, Wireless Charging Pads, MagSafe Car Mounts, and MagSafe Wallets. Whether you're on your daily commute or exploring new places, enjoy the convenience of wireless charging without any hassle or inconvenience.
Taking Steps for a Greener Future: Contribute to Carbon Footprint Reduction with Caseco Inc.