In the past few years, the short-term rental market has witnessed significant growth, driven by platforms like Airbnb and Vrbo that present unique opportunities for property owners.
n the past few years, the short-term rental market has witnessed significant growth, driven by platforms like Airbnb and Vrbo that present unique opportunities for property owners.
Short-term rental markets provide property owners with excellent prospects, offering flexibility and the potential to attain financial freedom through passive income.
Investing in short-term rentals involves leasing properties, such as vacation homes or apartments, to travelers or tourists for brief periods, usually by the night or week.
Understanding the importance of delivering top-notch client assistance and aiming to guide you in making optimal short-term rental investments in order to ensure the contentment and comfort of your guests.
While stepping into this market can be challenging, especially if your property is distant from your residence, contemporary technological advancements have simplified the process. These technologies enable remote financial management, ensuring effective expense control.
In this blog post, we will delve into valuable tips and tools that can enhance the successful management of your properties. We will also explore the advantages it offers, even when you're operating your business from a remote location.
6 Tips and Tools to Help You Manage Your Short-Term Rental Investments
Automation and Property Management Software
The first step to smoothen your short term rental investment property management is to take advantage of automation and the use of software. These tools are effective in terms of communication, reservations, and scheduling.
Automation allows you to lessen your work as a property owner and reduces manual tasks and oversight. There are platforms that are designed to make short term rental management easier which makes an ideal investment for homeowners.
Hire Local Co-Hosts or Property Managers
Yes, technology nowadays can manage all the manual tasks, but having a co-host or property manager can be extremely useful. Managers are the one who handles ground responsibilities like:
Check-ins
Maintenance
Emergency situations
They also provide a personal touch with the customers giving them the best experience. When choosing a manager or co-host, make sure that their values and missions align with yours for better results and management.
House Rules and Guidelines
Establishing clear house rules and guidelines is a must in managing rental property. By setting this to your property, you are showing your values and standards. This is the first thing you need to build credibility and trust with your customer.
Rules such as curfews and pet policies will let them know how they should act while they are staying within your vicinity.
Implementing smoking restrictions and noise regulations is also necessary to uphold your values and maintain a positive image for your property. By making these guidelines, you can minimize the potential problems and give a heads-up to the guest to set expectations.
Smart Home Technology
Adding smart home technology to your rental property can make remote management easier. Smart locks allow guests to have access to the property through secure codes. This reduces the need for physical keys and allows you to monitor entries and exits.
Additionally, thermostats and lighting systems allow you to control energy usage and create a comfortable atmosphere. This technology will not only make your property captivating, but it also helps you manage energy costs efficiently.
Online Reviews and Guest Feedback
Online reviews are underrated in this industry. This is a tip that has the power to attract more customers. Just imagine staying somewhere with a negative review. We wouldn't feel valued and secure because of this.
On the other hand, positive reviews help customers establish proper expectations and recognize the values and standards you provide.
Responding to a review will show that you care about your client's voice. You can also use this as an advantage to see which part of your service needs improvement. Utilizing these strategies, you can effectively refine your property management.
Coordinate Professional Cleaning Services
Maintaining the cleanliness of your property is important in this market. It gives the customer a high-end experience and a better environment. There are platforms that offer scheduled high-quality cleaning services.
This allows customers to give positive feedback for your property. Maintaining cleanliness in your property not only provides an appealing sight but also helps preserve its good condition and everything it includes.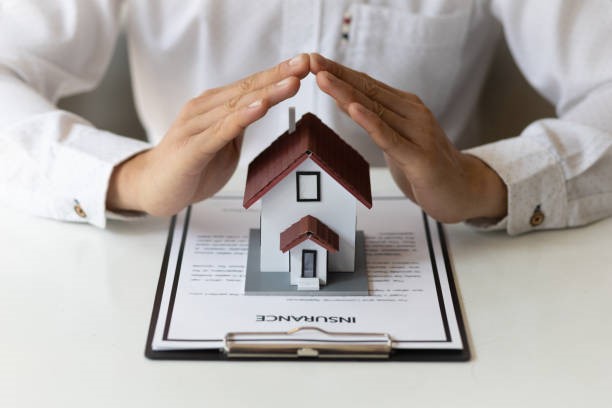 Benefits of a Remote Short-term Rental Management
Remote short-term rental management has tons of benefits, some of which we've listed below:
Flexibility: You can take care of your rental property from anywhere. With these, you can move or live anywhere else and can still make money.
Scalability: When you manage properties from afar, there are no limits and restrictions on how much you can grow your business.
Cost-effectiveness: Remote management lessens the need for your physical presence. This can minimize additional expenses and can save you more time
.
Passive income potential: Short-term renters can give you a consistent income flow even if you're not involved in daily operations.
Diversification: Investing in short-term rentals allows you to expand out your real estate portfolio and try new things.
How can I make my short-term rental investment more profitable?
You must consider the following strategies to increase your ROI.
Set competitive price ranges based on the market's standards like the seasons and events.
Invest in photographers to take photos on your property and well-written listings to attract customers who wish to stay there.
Offer unique services and experiences that will make your property stand out among others. Make sure your place is friendly as well as the manager.
Look for ways to get repeat bookings and generate leads to know possible guests.
Key Takeaway
Property owners can manage short-term rentals even from afar. It is not only possible but also an exciting opportunity. Distance can be challenging, but you can do it with the right resources and strategies.
You must also focus on giving better customer experiences. Automate, use technology and work with local help to ensure things will flow smoothly and get the most value possible
You can stay ahead in this fast-paced market if you follow rules and regulations on the industry trends. So, take advantage of the growing market and start your journey as a short-term rental property owner in your place.
With proper execution, this can be a key for you to be financially successful and have more freedom.