We all know the importance of making a good impression, whether it's on a job interview or an occasion such as a date. But when it comes to impressing your grandmother, you need something special. Actress Florence Pugh recently stepped out for lunch with her grandmother wearing a Valentino ensemble and she definitely passed the test! Let's take a closer look at how she put her outfit together.
The Outfit Details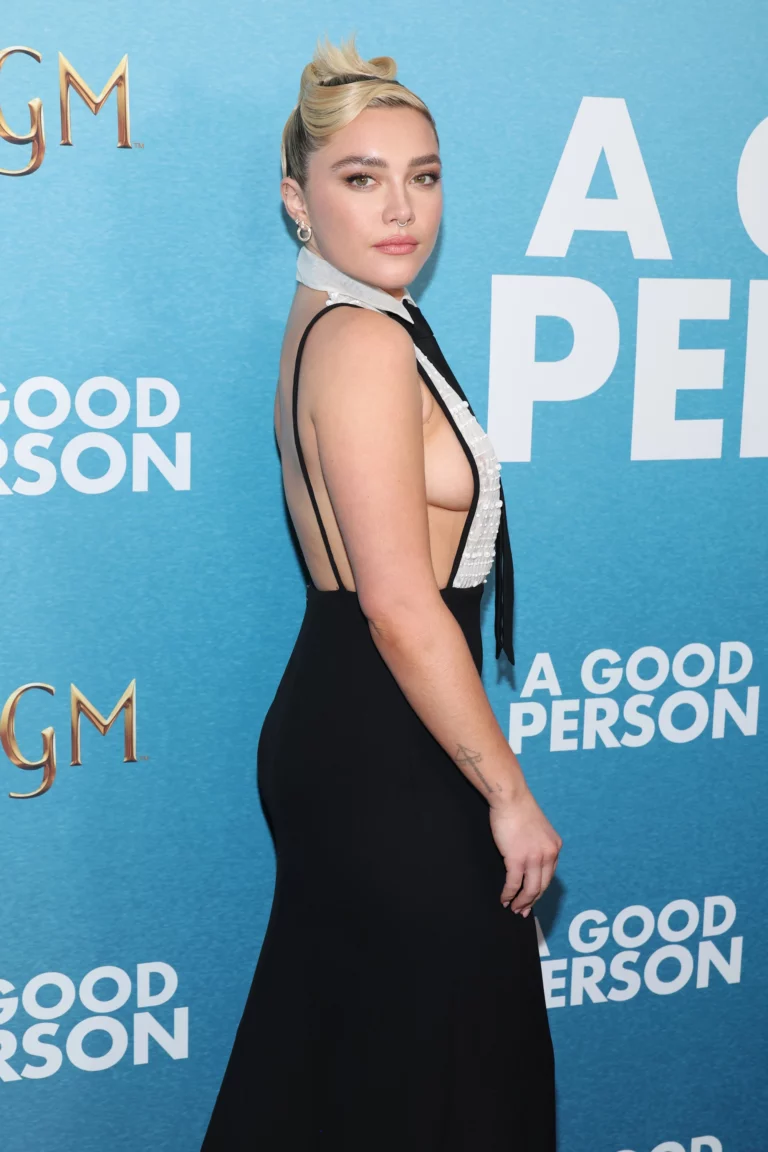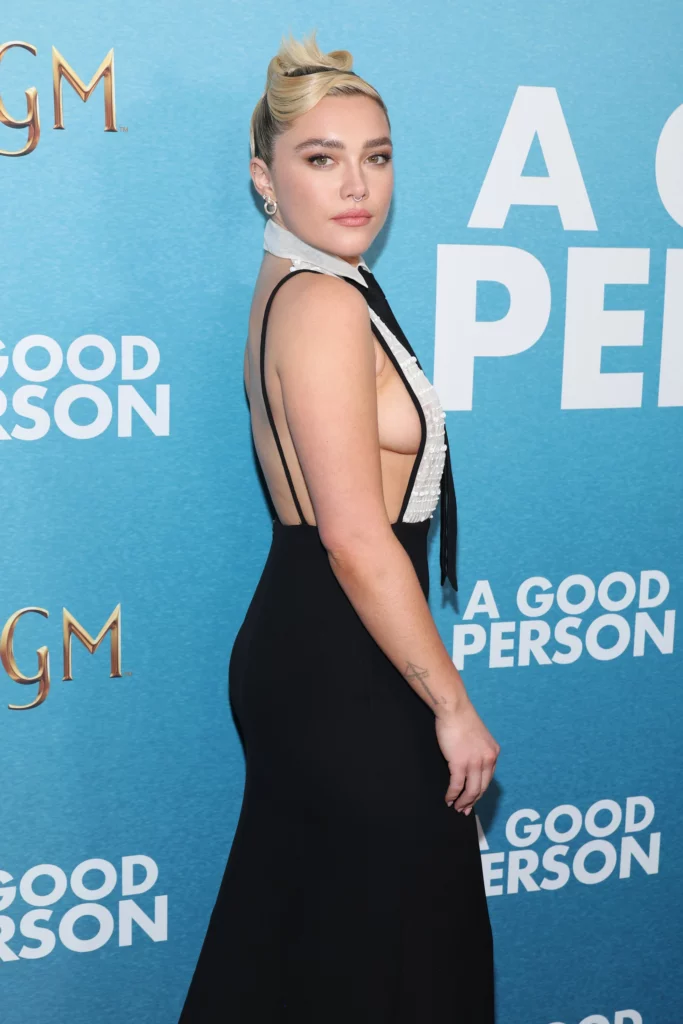 Florence was spotted wearing a Valentino Pre-Fall 2020 green silk dress featuring ruffled sleeves and paired it with the brand's 'Tie Me Up' sandals in navy suede. The dress has an asymmetrical neckline and comes with shoulder pads for added drama. It also features subtle pleats that give the dress an elegant silhouette. To complete the look, Florence accessorized with gold hoops and layered necklaces.
The Tie Me Up sandals feature adjustable ankle straps and wide buckles which gave the outfit some edge while still keeping things classy. The combination of navy and green gave off an effortless, yet sophisticated vibe that is perfect for any family gathering or day out with your grandma.
Perfectly Balanced Look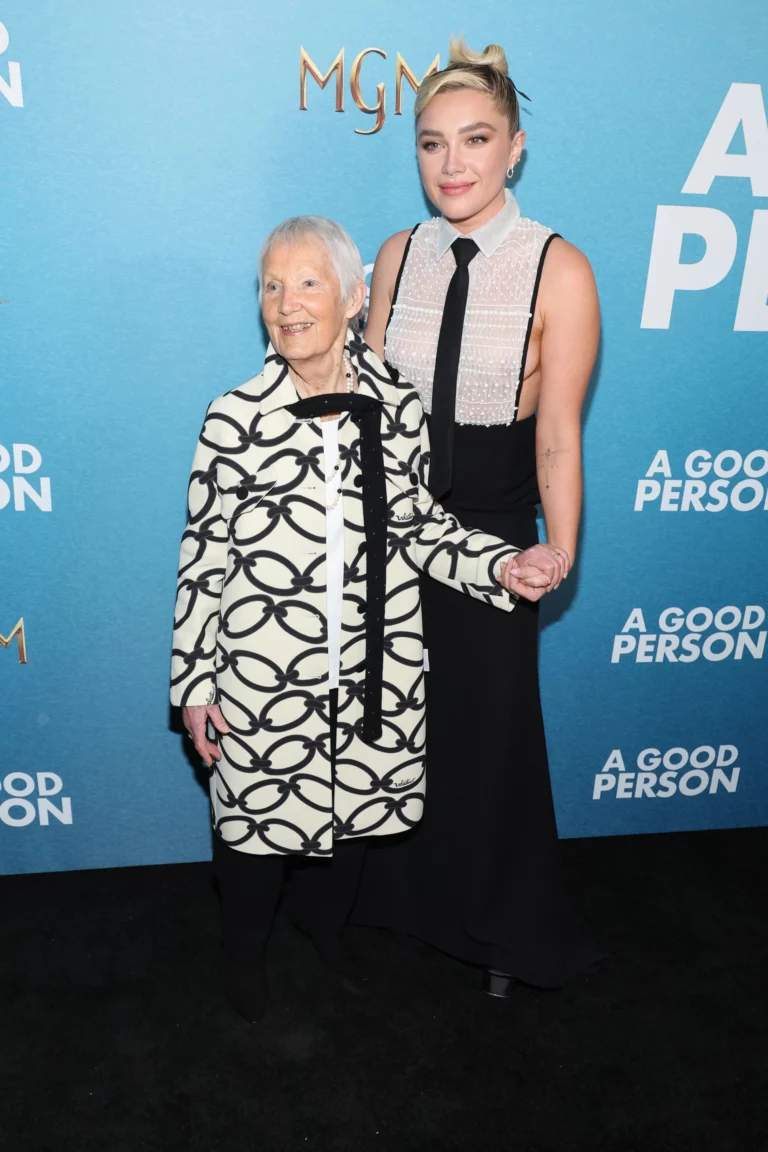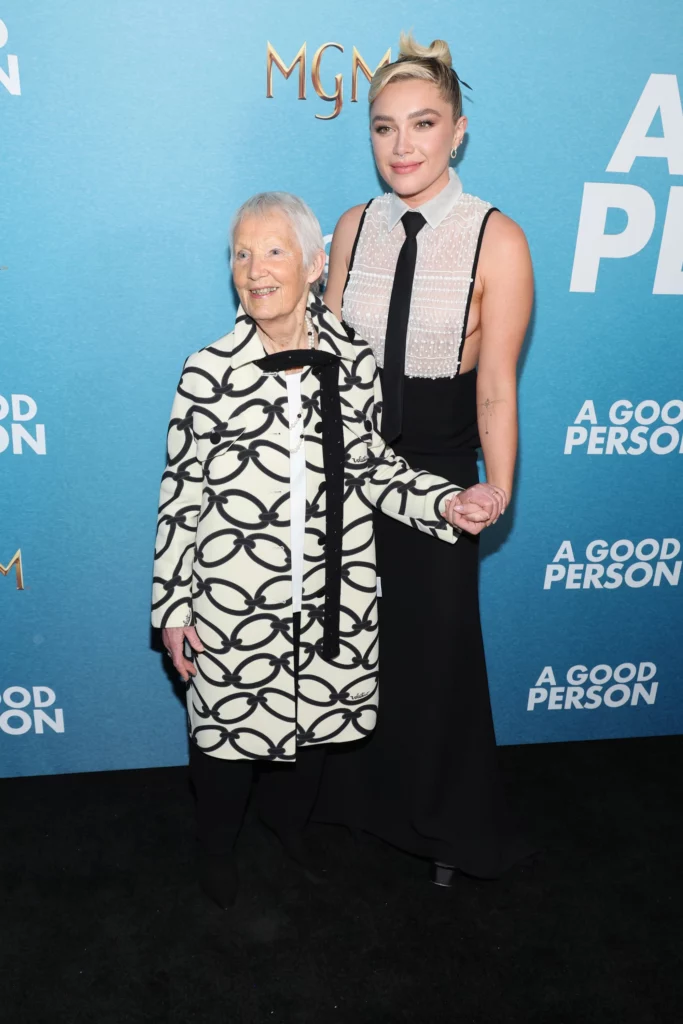 Florence's look shows us how to balance sophistication with just enough edge to keep things interesting. She opted for classic pieces that are timeless yet modern, creating an overall look that is both stylish and appropriate for a date with her grandmother. Her choice of accessories was also spot on the gold hoops brought attention to her face while complementing the rest of her ensemble perfectly.
Conclusion
Florence Pugh is no stranger to putting together great outfits, but this one certainly stands out from the rest! With its subtle details and perfectly balanced elements, this look is sure to become an instant classic among fashion lovers everywhere. Not only does Florence show us how to make an impression on our grandmas, but she also gives us all something stylish yet timeless to aspire towards! From head-to-toe, this outfit screams sophistication without sacrificing comfort which is exactly what you need when impressing someone as important as your grandma!