One of the most unnerving things about growing cannabis is waiting for the flowers to be collected. Growing plants from seeds takes weeks, so impatient weed fans take advantage of fast-flowering strains. These varieties are easy to grow and require fewer resources, both time- and money-wise, making marijuana growing a fun journey. We've consulted AskGrowers experts to get the lowdown on everything you need to know about the top fast-flowering cannabis strains. Read on to shop our favorites and hear from the pros on their characteristics, the ins and outs of growing,  and how to achieve the best yields.
Fast-Flowering Strains: What Are They?
Flowering is the reproductive phase of the cannabis lifecycle, which involves fundamental hormonal changes brought by the change in photoperiod. It is the crucial phase when cannabinoids responsible for the taste and effect of weed, such as THC, CBD, and terpenes, are developed. The end of the flowering period marks the time when the yield can finally be collected and consumed.
The flowering time varies greatly between cannabis strains. For most varieties, it goes from 8 to 11 weeks after germination. Indica strains typically require about 8 months to flower, but some of them take 10 weeks to reach this stage. Sativa strains are slower-flowering and require from 10 to 12 weeks. Fast-flowering strains normally belong to the hybrid (Indica and Sativa) varieties. It takes them only 6 to 10 weeks to fully develop.
Fast-flowering cannabis strains can be auto-flowering or photoperiod. The formers begin flowering at a genetically programmed time, meaning they don't need changes in lighting to end the vegetative stage and transition to flowering. The best thing about growing these varieties is that you do not have to worry about counting the lighting hours. However, this convenience comes at a price because of the following limitations:
Decreased yield
Lower THC and CBD levels
To compare, photoperiod strains usually take longer to flower, but there are tricks to turn these into fast-flowering by changing the light cycle earlier. In other words, you can choose when to switch to the tried-and-true 12/12 lighting schedule, thus shortening the flowering. Again, this strategy has one limitation: it does not give the plant to grow taller and develop maximum yield. You also need to make sure not to initiate the flowering significantly earlier than recommended on the product label. Don't make the mistake of risking your yield by not bothering to read the instructions!
Given these challenges, we decided to choose the best fast-flowering strains that minimize the described risks and allow you to enjoy speedy growth without sacrificing your precious yield.
Why Choosing Fast-Flowering Weed
Cannabis plants require much light to promote flowering, which makes growing a rather costly process. Lighting equipment, which may vary in terms of the type of light, intensity, electricity consumption, etc., is expensive and may not always be feasible to install in small gardens that comprise only a few plants. So, the fastest your plants grow, the less shocking your electricity bills will be. If the financial aspect of cannabis cultivation bothers you, fast-flowering weed is your top choice!
Waiting for the yield to be ready requires patience. We totally get you – trying your marijuana as soon as possible is tempting. For those hating to wait, fast-flowering varieties offer the joy of stress-free cultivation. In only a couple of weeks, your garden will be ready to provide you with freshly collected buds.
Fast-flowering cannabis is also appealing to those consuming weed all year round. They allow you to collect the yield more often so that you always have a supply to count on whenever you want to relax and enjoy the therapeutic benefits of cannabis.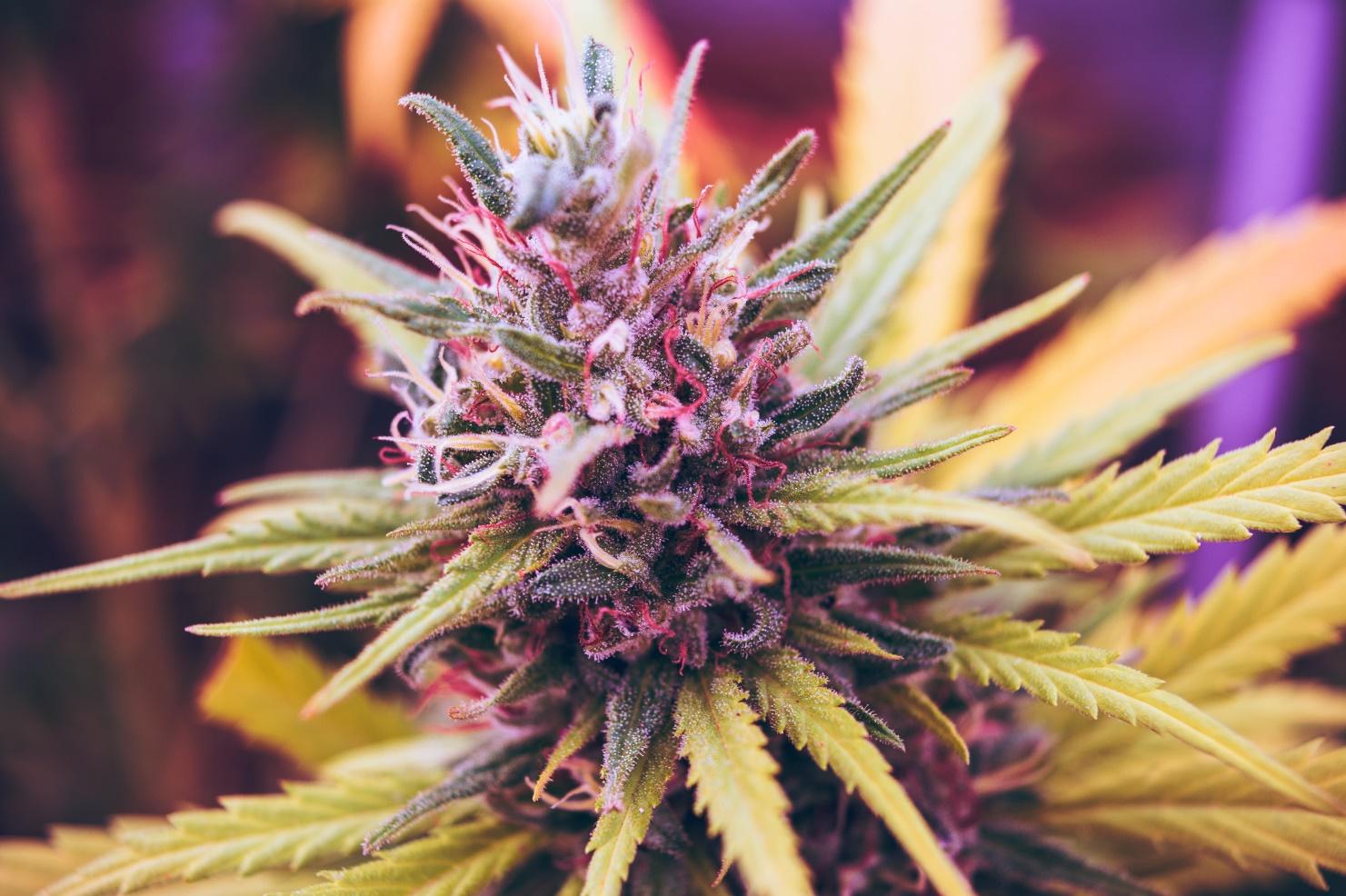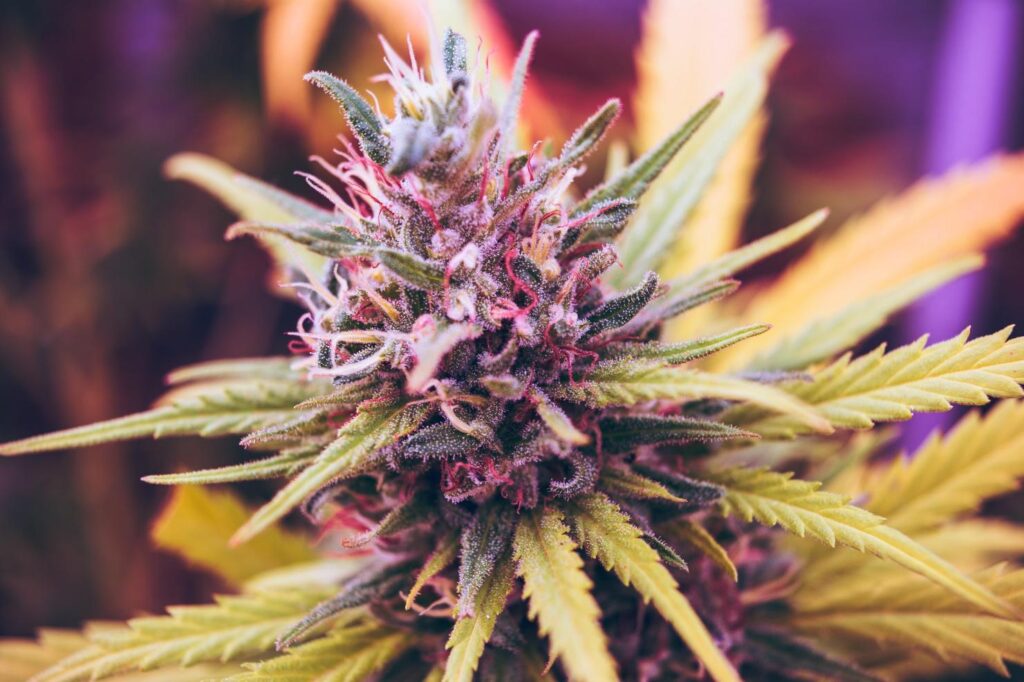 Top 5 Fast-Flowering Strains
Finding a fast-flowering strain that meets your requirements in terms of THC/CBD content, aroma, and therapeutic properties is easy due to the wide selection of options available on the market. Explore fast-flowering seeds https://askgrowers.com/seeds/fast-flowering to find options that work for you. To make shopping easier, we prepared a list of the top 5 of our favorite fast-flowering varieties.
Gold Leaf Autoflower
With a flowering time of 8 to 10 weeks and a yield of 16oz – 21oz, this strain makes one of the fastest-growing cannabis varieties that do not sacrifice outcomes for speed. This Indica-dominant cultivar is praised for resilience and ease of growing, so it is a great choice for novice cannabis cultivators. Other benefits include the following:
Suitability for indoor and outdoor growing
Therapeutic effects (calming, stress-reducing)
High potency due to the THC to CBD ratio of 18% to 2%
Black Mamba Feminized
As the name suggests, this strain is one of the most hard-hitting ones, boasting THC content that reaches 28%. Black Mamba flowers in 6 to 8 weeks and can be grown both indoors and outdoors. The yield of 16oz is sufficient to cover the basic cannabis needs. Unique properties of this strain include the following:
Medium growing difficulty
Relatively high plants (~300 cm)
Ability to fight stress and insomnia
Early Skunk Feminized
This weed flowers in 8 weeks and provides a yield of 18oz if grown in good conditions. Early Skunk is an Indica-dominant hybrid containing 20% THC and 0.4% CBD, which ensure a powerful entourage effect. Perfect for indoor and outdoor growing, this cultivar is not hard to grow and can be easily managed by low-skilled growers. Consider this option if you are looking for the following:
The sweet, pungent aroma
Pain and anxiety reduction
High yield
Bubblegum Haze Feminized
With proper care, this strain flowers in 8 weeks, and its maximum flowering time does not exceed 10 weeks. The yield is modest (11oz – 16oz), but a strong berry flavor and energy-boosting effects compensate for this limitation. Plants grow rather high and reach 200cm, so the cultivar is best suited for outdoor growing or spacious indoor gardens. Consider the following advantages of this strain:
Easy-growing
Resin-rich budding
Cerebral high effect
Girl Scout Cookies Autoflower
This strain will not have you wait for long, as it flowers in less than two months. Girl Scout is among the most popular cannabis varieties due to its high THC content and earthy, sweet flavor. The variety grows well in all settings and provides a yield of 1.5 – 2 oz./ft2 indoors and 2–9 oz./ft2 outdoors. Other notable characteristics include the following:
Rich terpene profile
Easy-growing
Effect of Happiness and Relaxation
How to Understand When It's Time to Harvest
Although you are normally given expected deadlines for flowering and harvesting, things are a bit more complicated than you may think. Flowering time depends on the growing conditions, such as lighting, watering, trimming, etc., so the same strain may be ready at different times in different weed gardens.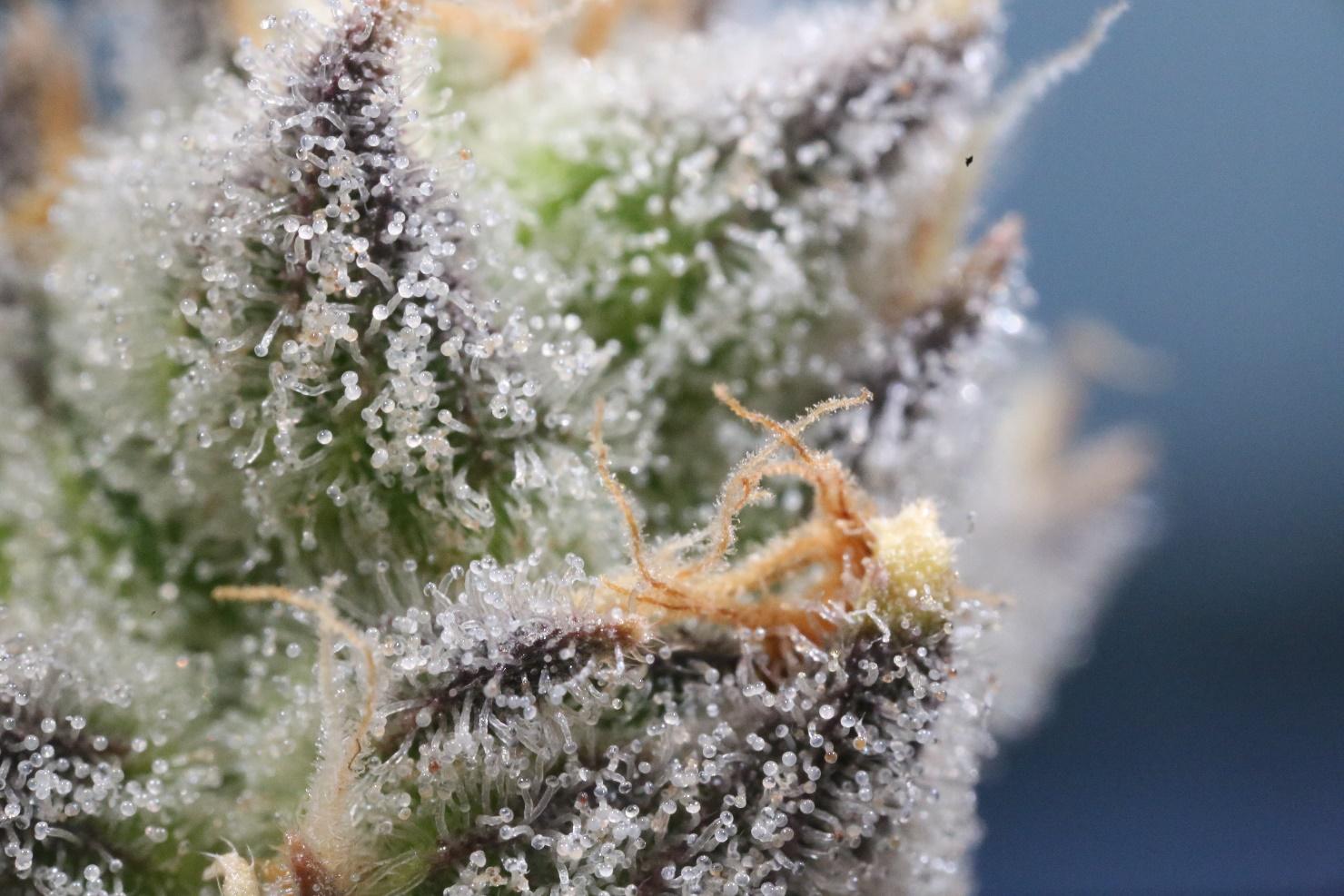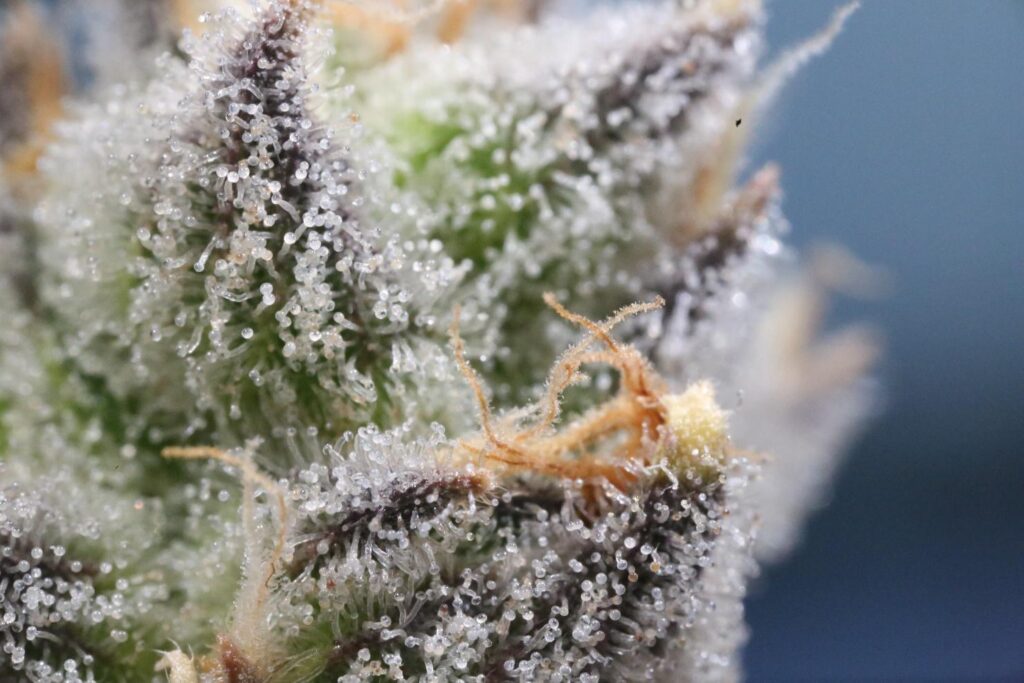 Therefore, we recommend using a small loupe or a microscope to check your buds' trichomes during the flowering stage. When they turn from clear to milky white and gain a strong aroma, it means your harvest is ready. Amber coloring signifies the maximum concentration of THC in your buds, so if you are looking for hard-hitting weed, it's time to collect the buds. In contrast, if most trichomes are clear and transparent, you must wait a bit longer for cannabinoids to accumulate.
Summing Up
Fast-flowering cannabis varieties are a great innovation in the cannabis world. Genetically modified to speed up the growing process, these plants have everything a weed fan may wish for quick growth, remarkable properties, and flexibility in terms of growing settings. Try one of our top picks and discover the benefits of cultivating fast-flowering marijuana!
This post was written by Denys Svirepchuk, one of the most knowledgeable AskGrowers writers when it comes to cannabis strains and their nuances. A true weed connoisseur, Denys helps marijuana fans navigate the world of best-yielding, fast-growing, and most extraordinary cannabis varieties. He shares everything you need to know to grow a top-notch weed at home in his posts.