Every business aims to improve customer satisfaction, enhance productivity, and always walk on the path of profitability. All these aspects are possible, but sometimes workplace management needs professionals. Workplace management typically encompasses many tasks and responsibilities to help you overcome a lack of specialized knowledge, resource constraints, and inefficient processes.
Outsourcing workplace management services is common for creating a well-organized, efficient, and productive work environment. Finding a reputable and effective company offering the same services might be expensive and tiresome, but the immeasurable outcomes make it worthwhile. You should aim at outsourcing workplace management services for the following reasons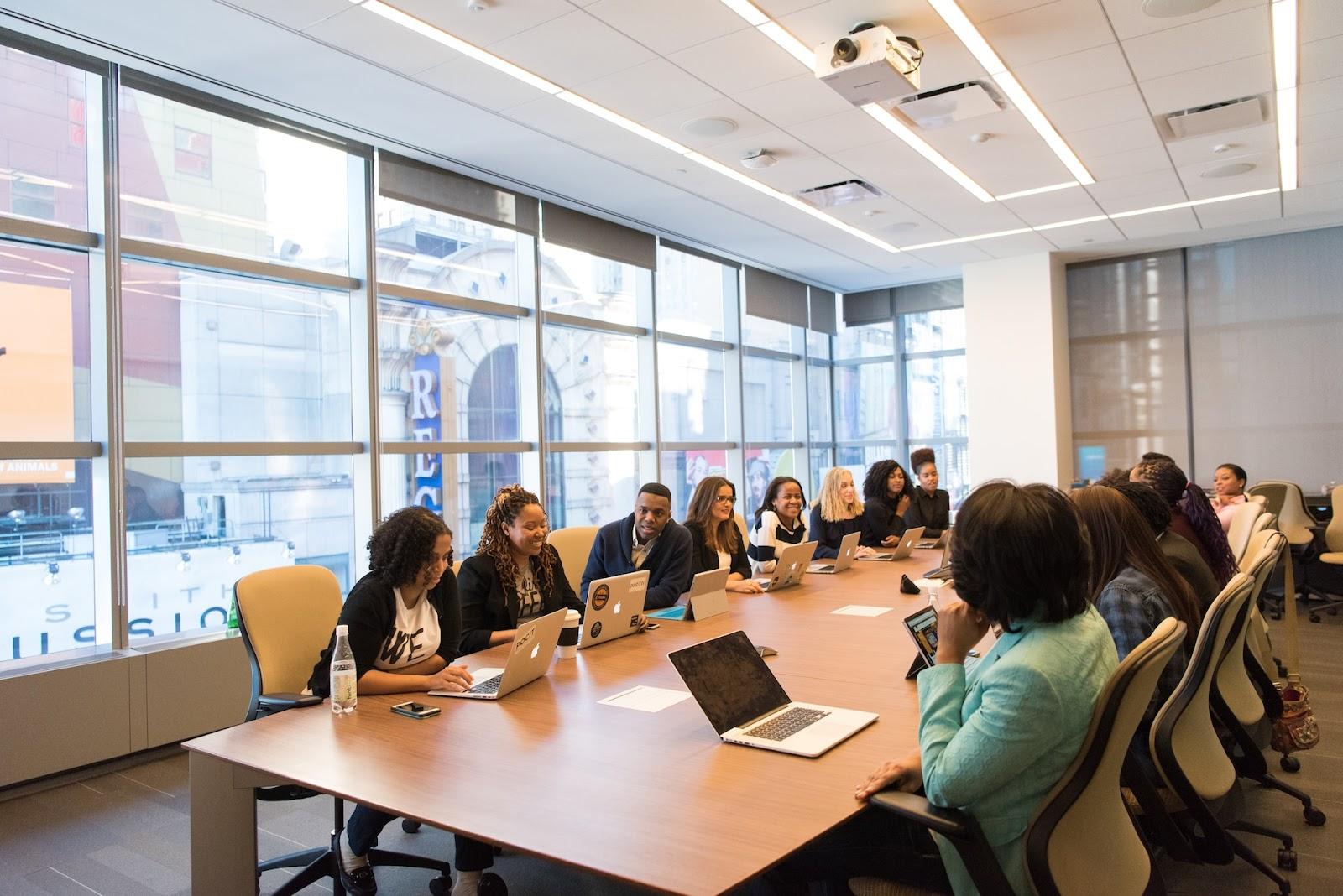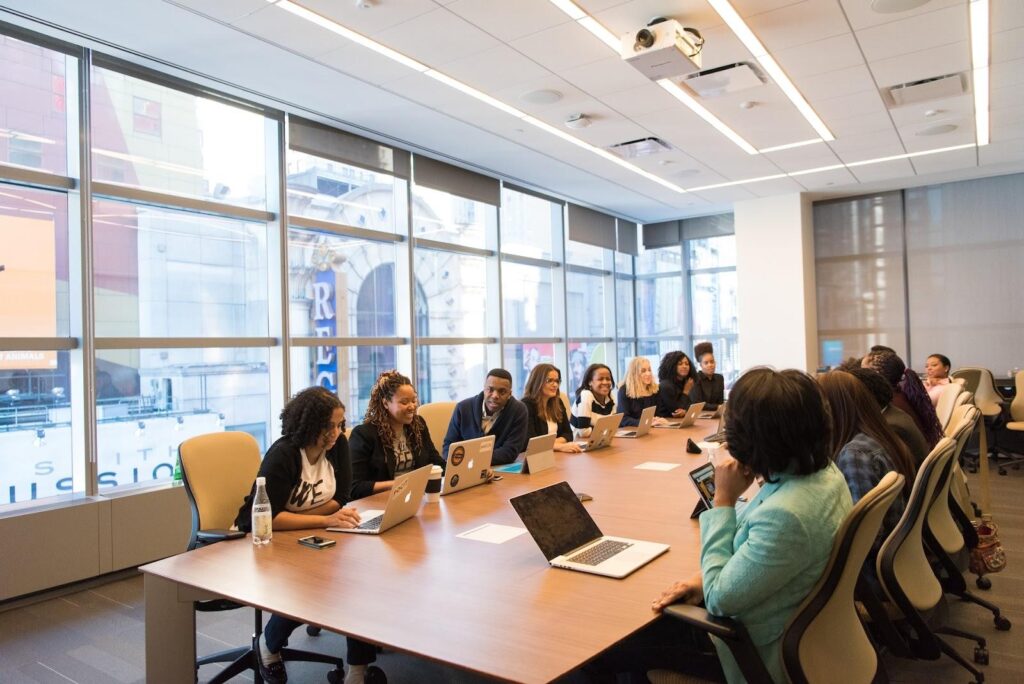 1. Expertise
For effective workplace management, you must work with people with specialized knowledge in a particular field. It doesn't matter whether it's in facility maintenance, security measures, cleanliness standards, or regulatory compliance. Undeniably, it will be pretty difficult for companies to keep in-house teams with expertise in these areas. Again lacking them can lead to inefficiencies and hazards.
When you deploy workplace management services, you will have access to the skills and experience of those in the field.  Seasoned workplace management experts have extensive knowledge of modern standards, tools, and rules. Their professionalism guarantees that all business operations are managed expertly and efficiently.
2. Resource Optimization
Setting up and running your own management team at the office might be expensive. Challenges include costs associated with hiring, inducting, educating, compensating, and supervising workers. Allocating resources to non-core services can take focus away from the company's primary activities, slowing growth and reducing profits.
Outsourcing services for managing the workplace allows businesses to save money and use available resources better. Providers can adjust their services to meet the specific requirements of each client. Businesses can avoid the overhead of employing a permanent staff by contracting for services as needed. This efficient method frees up capital to pursue development and profit through the company's unique skills and overarching strategic goals.
3. Compliance and Risk Mitigation
Keeping up with constantly changing regulations might be difficult and time-consuming. Unfortunately, businesses run the danger of penalties, litigation, and reputational damage if they don't adhere to rules regarding worker and environmental protections.
Providers of workplace management services often have an in-depth understanding of all local, state, and federal regulations impacting businesses. In ensuring the workplace complies with all state rules, they assist in eliminating dangers and head off compliance issues.
Professionals in workplace management may do a variety of things to ensure the safety of their employees, including conducting regular risk assessments and being familiar with the regulations that apply to their business. This adherence to rules and regulations allows the company and its employees to avoid legal trouble and maintain a good reputation.
Reliable workplace management companies hire and train security guards, create thorough cleaning procedures, and keep buildings clean. The expertise of this caliber guarantees a hazard-free, well-maintained workplace that encourages contentment and productivity among workers.
4. Flexibility and Scalability
In the business world, requirements may and do evolve over time. Changes in the number of employees, seasonal needs, or firm growth may necessitate new workplace management approaches.
Businesses gain adaptability and scalability when they outsource workplace management services. Scaling up or reducing services, moving to a new location, or allowing company expansions are all examples of how service agreements may be modified to meet evolving requirements.
This adaptability helps the firm's workplace management services stay in step with its changing requirements, which in turn aids the organization in reaching its long-term goals.
5. Increase Productivity and Customer Services
Low productivity, employee dissatisfaction, and higher employee turnover are the signs of a poorly managed organization. Low morale, reluctant collaboration, and ineffectiveness happen due to dirty facilities, poor hygiene, and an absence of employee incentives.
If you hire a third party to handle the day-to-day operations of the office, it will help boost employee morale and efficiency. Experts in workplace management pay special attention to making the office a pleasant and productive place to work. They ensure efficient use of space, supply all required utilities, and keep everything neat. When workers believe their efforts are appreciated and encouraged, they are more likely to put up their best effort.
Teamwork and communication are also improved in a well-managed workplace since employees can give their full attention to their jobs without interruption.
How Do I Know Which Workplace Management Services My Business Needs?
A reliable provider of workplace management services will undertake a comprehensive needs assessment, taking into account your business's specific demands and difficulties. They'll work with you to customize their products and services per your unique requirements, so you only pay for what your company requires.
Can Workplace Management Services Help Improve Sustainability and Environmental Practices in My Workplace?
Workplace management services are quite helpful in advancing environmental friendliness. Green construction regulations, programs to reduce waste, and energy-saving methods help protect the environment and advance corporate social responsibility (CSR) programs.
Will Outsourcing Workplace Management Services Disrupt Our Current Workplace Operations?
No. Outsourcing workplace management services should reduce interruptions as much as possible. The service provider will collaborate closely with your business to achieve a trouble-free handover of services. They work hard to minimize disruptions to your business operations by incorporating their methods effortlessly into your existing infrastructure.
How Can Workplace Management Services Improve Workplace Safety?
Safety practices and risk assessments are prioritized by workplace management services to spot problems and apply countermeasures. Administrators oversee the implementation of safety policies, train staff, and create contingency plans. The likelihood of workplace injuries and accidents is greatly diminished because of their proficiency in safety management.
Is Outsourcing Workplace Management Services Suitable for Small Businesses and Startups?
Most startups and small businesses struggle with limited resources. They might also lack the expertise and capacity to handle workplace management efficiently. In that case, outsourcing workplace management strategies is ideal. It will help them get the specialized skills without incurring high costs while maintaining focus on business growth.
Conclusion
When managing employees and resources effectively, companies often find outsourcing these services the best option. Workplace management service providers' experience and specialized knowledge result in cost savings, resource efficiency, greater emphasis on core competencies, scalability, and flexibility. Finally, it aids in compliance and risk mitigation by ensuring that your workplace adheres to relevant regulations and safety standards.